TEM JEOL 2010F

Microscope team
Lucian Roiban (Mateis, INSA de Lyon), Clémentine Fellah (LGL-TPE), Annie Malchère (MATEIS).
Presentation of the microscope
The JEOL 2010F microscope, installed in CLYM, is a field-emission transmission electron microscope, with a resolution of 0.195 nm and a minimum probe size of 0.3 nm (0.5 nm, standard conditions). This TEM operates at 200kV and uses a Schottky field emitter. These characteristics make it a high-resolution and high-performance instrument for the characterization of a wide range of samples. A STEM device allows the acquisition of images in High Angle Annular Dark Field (HAADF).
Microscope features
The JEOL 2010F microscope is equipped with several analytical systems:
An EDX X MAX 80 system (OXFORD INSTRUMENTS),
A DigiPEELS system (GATAN) with an optimal energy resolution of 0.65 eV (1-1.2 eV, standard conditions).
JEOL single-tilt and double-tilt sample holders are available as well as a tip for single-tilt tomography (+/- 85°).
Photograph library
High-resolution instrument
Nanoporous silicon powder (NP-Si)

TEM (left) and HRTEM (right) images with FT calculated inside the blue square.
| | |
| --- | --- |
| | TEM (a.) and HRTEM (b.) images with FT of ZnO-PAA nano-hybride with 0.1% Mn |
STEM
| | |
| --- | --- |
| | Yttrium oxide doped Si3N4 polycrystal : grain boundary  and detail of the resolution of the HAADF silicon subnetwork. |
| | |
| --- | --- |
| | STEM HAADF observation of a Ag :TiO2 film |
EDX XMAX 80 system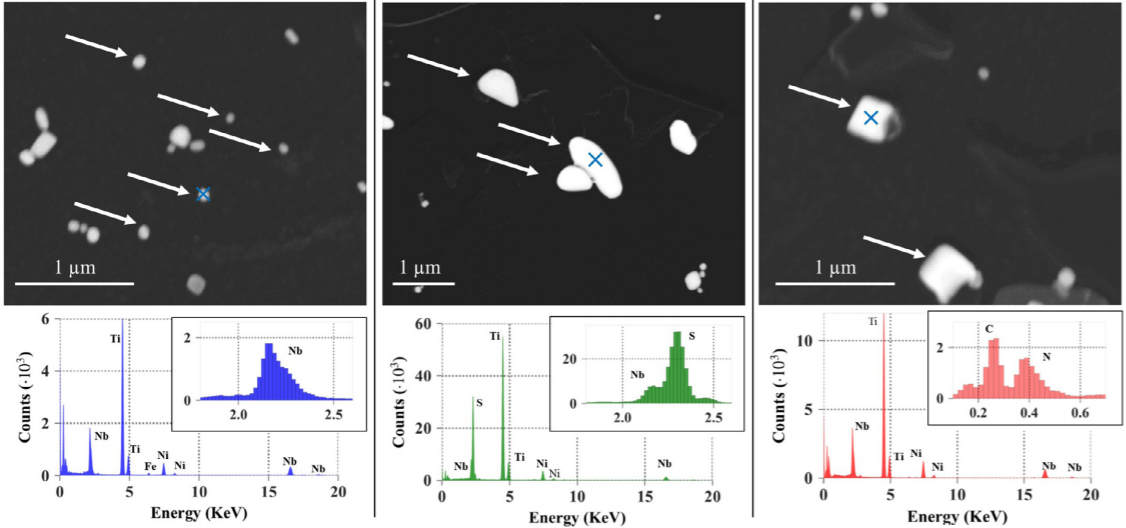 STEM-HAADF observation of three populations of precipitates (a : (Ti,Nb)C, b : Ti4C2S2, c : TiN) found in steel with associated EDX spectra.
DigiPEELS system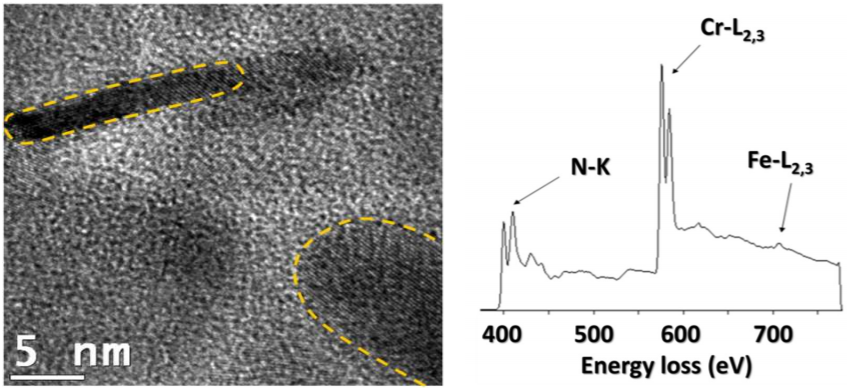 HRTEM image of nitride replicas on carbon film (left) and associated electron energy loss spectroscopy spectrum (EELS) that indicates iron in these chromium-rich nitrides (right)
doi : 10.3390/ma11081409